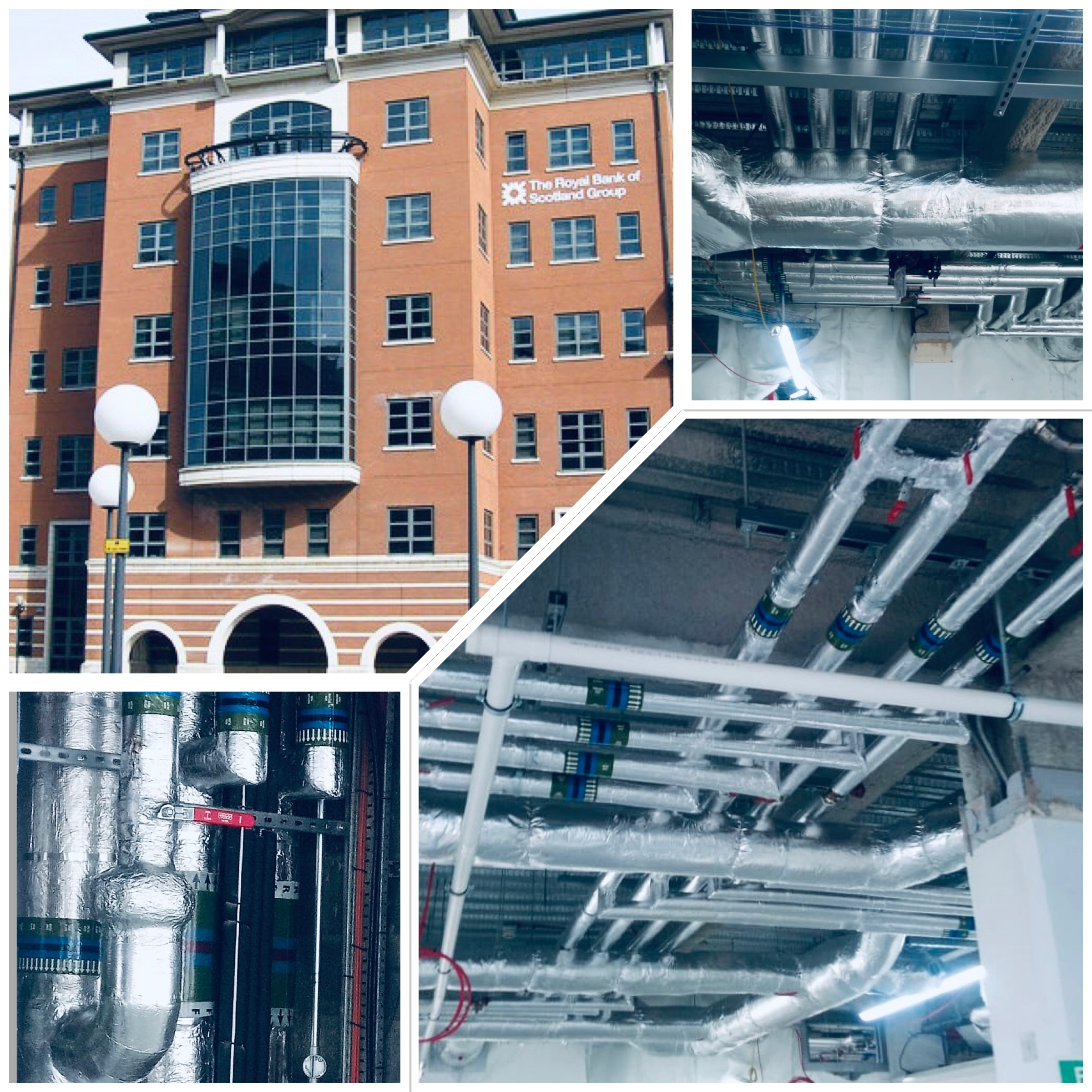 RBS Bristol - DL Building Services
This was a fast paced project on a 6 storey office block refurbishment in Bristol. It consisted of over 3000m2 of ductwrap and 6000lm of pipe section, with each floor being complete and handed over on time leaving a very happy client. Completed October 2019
-
Hanover House - Manchester - Walsh-IBS
This was a 12 month office refurb project on Hanover House for Walsh-IBS. Kingspan Material was used for all services providing a high class specification/finish for the client. The job was in the centre of Manchester, and the offices are now the new Amazon Headquarters. Completed October 2018.
Kingspan Insulations recently did a case study on Hanover House as there products were used on the project. Please click on the link to see the case study over on there website
https://www.kingspan.com/gb/en-gb/products/insulation/case-studies/hanover-house


Project Peach - Birmingham - Dodd Group
Dodd Group selected us to carry out the insulation package on a 11 storey office block in the centre of Birmingham which is now HSBC's new headquarters. This was a 2 year project consisting of thousands of metres of pipework and ducting to insulate. We completed the works on time and built a good relationship with the client over this period who were very satisfied with our works. Completed September 2018
Snowhill 2 - Birmingham - Interserve
Cilex Insulations Ltd was selected for the Thermal Insulation package for 2 Snow Hill office building, working in strong co-operation with a national leading client. The building was built to an environmental and sustainable image in the centre of Birmingham. Cilex works were completed within the designed time frame for the work.


Alcon Components - Tamworth - Wende-Witten
We recently completed a small Armaflex job for Wende-Witten on a environmental climate system that they had installed for Alcon components. The ductwork was insulated with 1 layer of 19mm and 2 layers of 25mm Armaflex. The system went down to minus 25 degrees. All parties were very satisfied with the final finish. Completed September 2018