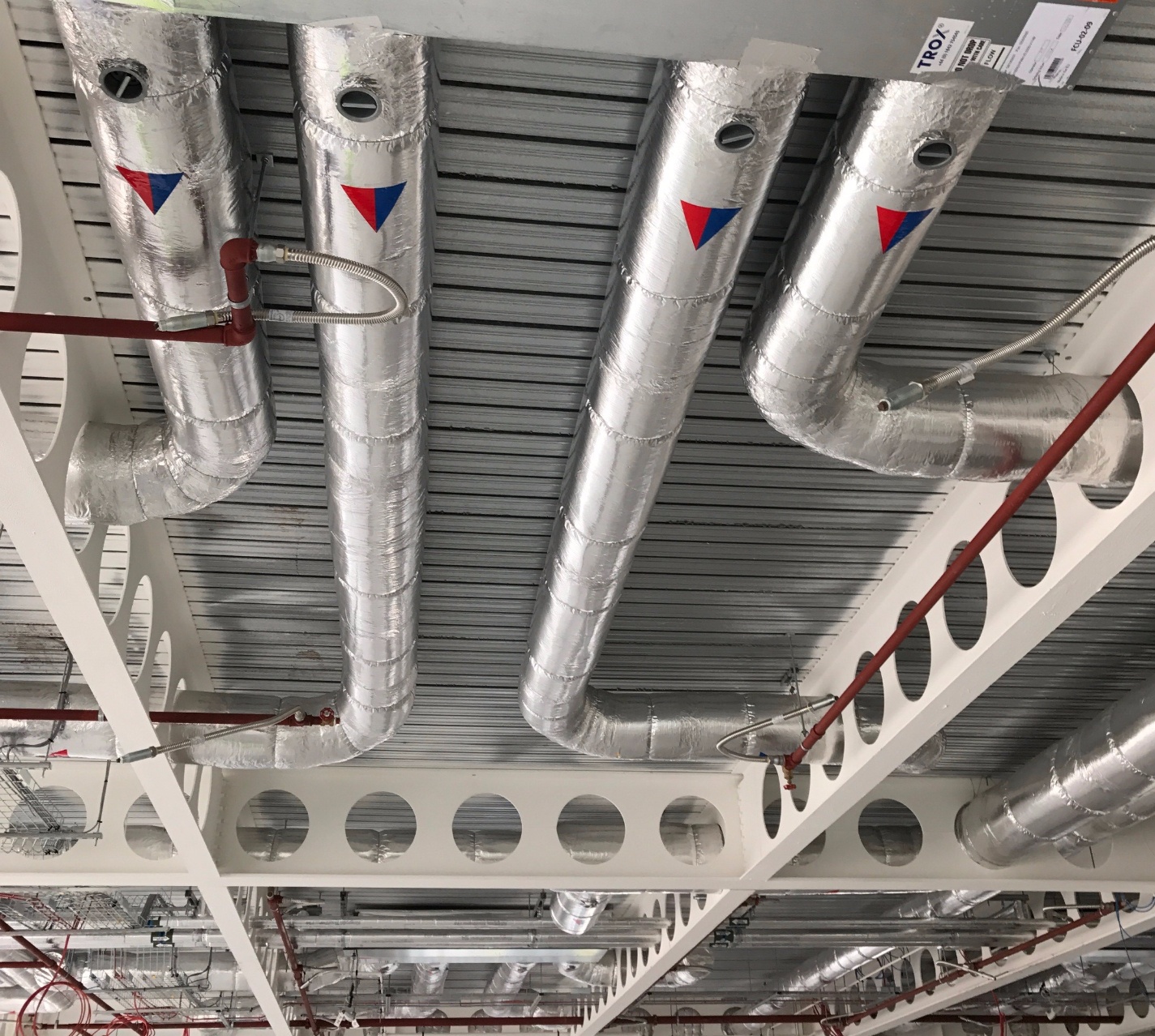 Cilex Insulations Ltd provide thermal insulation services for a diverse clientele, in different and sometimes challenging environments. The services we offer allow for us to offer the complete Insulation package, with vast experience and knowledge accrued over many years in operation. We provide thermal insulation to; heating & chilled pipework, renewables, hot & cold water services and ventilation duct work, We also provide purpose made jacket/valve covers, fire protection and trace heating
.
We offer a variety of finishes including; phenolic foil face, mineral wool foil face; Aluminum cladding, stainless steel cladding, Pro Clad, polyisobutuylene sheeting and Isogenapak sheeting. In addition, We can supply and install a wide range of products/brands including Knauf, Rockwool, Isover, Kingspan,
Whether your project is the refurbishment of an existing building or an entirely new build, a small project or large, we have the capability and experience to deliver. Our projects range from £1000 up to £500,000. Our business success is dependent upon the skills of our team who all strive to exceed our customer expectations. Our commitment to training and program of continuous improvement, offers clients a service that is for ever being reviewed and improved and can be relied upon, which is why we have so many clients who use us over and over again.